Kia ora koutou
The Senior Leadership Team has met and discussed our current plan for at-home learning. As mentioned previously factors we are taking into account include student cases in our community, staff cases in our community, and general case numbers in Auckland.
With the increasing numbers in the community and within the EC whānau we will be continuing with at-home learning next week.
Senior classes 1 pm to 3 pm
We will be offering the following senior classes at school from 1 pm to 3 pm next week. Only students in these classes will be allowed to attend. Students attending these classes will need to sign in at the office from 12.45 pm and will need to be offsite by 3.15 pm.

Vaccination event this Saturday
Please see below for a great opportunity to get your / your tamariki vaccinated this weekend at Ormiston Senior College. Additional information Tamatiki Time Pdf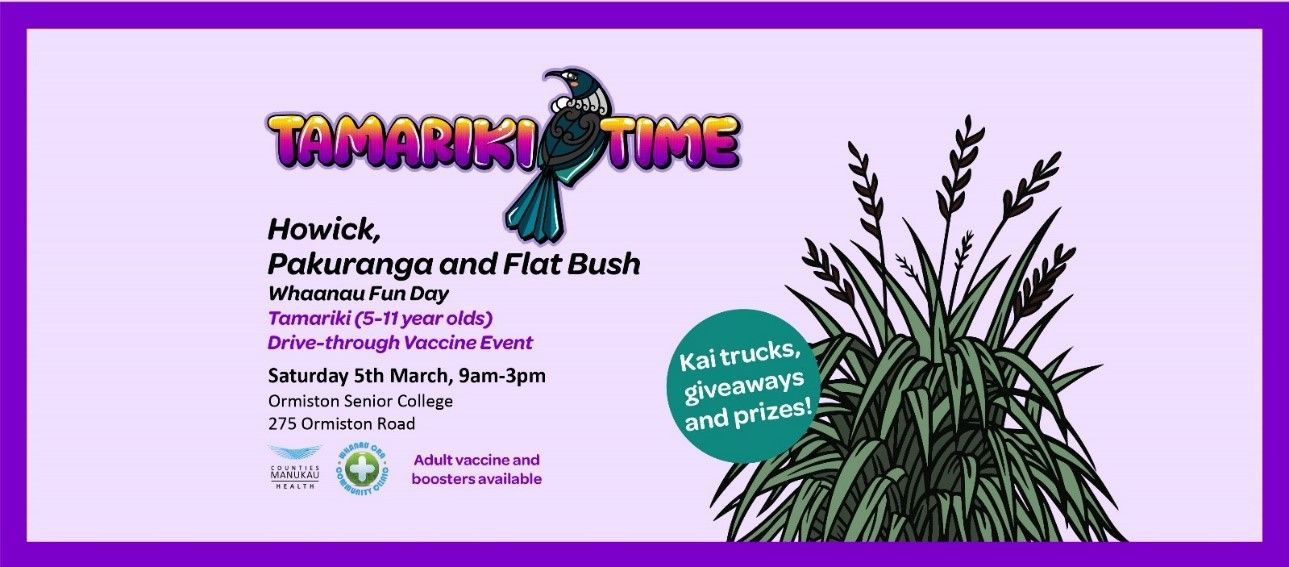 Please continue to notify [email protected] should you, or a household member test positive for Covid-19. Please include the date symptoms started, and the date of your positive result. You will not be able to be onsite for learning / extra-curricular activities until day 11 after this positive result.
Also, if you have students under 14 that need supervision onsite next week then please email [email protected]. In your email, please specify the days of the week the student will require supervision so that we can confirm with staff.
We will review this situation again next Thursday to see how things are progressing and make a decision about Week 7. At this stage our hope is to start rostering year levels back at school on certain days from Week 7 but we will need to see how case numbers progress.
Stay home, stay safe, get vaccinated.
Ngā mihi
Louise
Share this article: