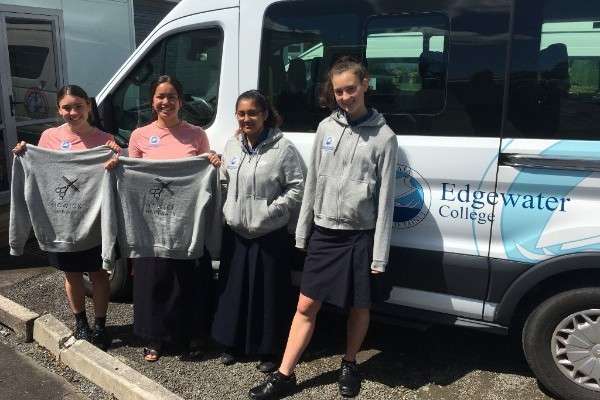 On the 21 October four students traveled to Taupō with Miss Benjamin and Mrs Dawson to participate in the 2018 Spring Challenge. This is a women-only multisport event and included white water rafting, mountain biking and orienteering.
White water rafting was the first and most enjoyable part of the course, the countryside was beautiful to look at as we paddled down the Waikato. Mountain biking 21km literally had me breathless and only partly because the scenery was so awesome. It's surprising to see how far you can push yourself if you really try (actually there was no way out of the mountain so I just had to go through with it????).
Dana Watene, Briana Valgre and Pare Ferguson went on to finish the orienteering part of the course which they really enjoyed as well. The event was an amazing experience and was made even better by the fact that Team EC came 3rd in the school category!!.
A huge thank you to our sponsors, Howick Hairways for our t-shirts and hoodies. We really appreciate the support you have given us. Thanks also to All Saints Ponsonby for assistance with the cost.
Written by Nikita Rani