Welcome to the Edgewater College learning community. A place where all are welcomed and we follow our ancestors' example by learning with courage and vision.
He mihi nui tēnei ki a koutou whānau - nau mai, haere mai ki Te Tahawai. Haere mai ki te kura tautoko ki te ako me te māia me te mana.

7 key reasons why you should choose Edgewater College:
Small student numbers with a genuine

personalised

approach.
Experience Multi-cultural diversity.
A full academic programme for students aiming to obtain qualifications.
Award-winning Performing Arts Groups, Choir, Music and Jazz Band.
A wide range of sports and a fully equipped College with sports facilities.
Outdoor Education with a wide range of outdoor activities and adventures.
A Student Buddy System - you will always have a friend.
Student Leaders
At Edgewater College, student leaders play an important role in our school community. They are given opportunities to lead their peers and are expected to actively support and model the values of Edgewater College as a caring community that supports meaningful learning and achievement for all students. This is a link to our Student Leaders for 2022.
Student Stories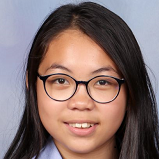 Matha Thay,
Cambodia
Just like everyone else, I first arrived in New Zealand with a sense of eagerness to try new things. My homestay mom and sister, who is a fellow Edgewater College International student, welcomed me warmly. At Edgewater College, you get to choose from quite a wide range of classes and the teachers are super supportive and helpful. They encouraged me to ask questions, make mistakes, learn from them and work with the other students in the class. I am awfully content with my choice to come to New Zealand and Edgewater College. I hope you decide to give it a chance too.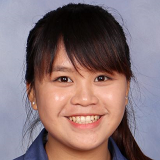 Hai My (Meme) Nong,
Vietnam
My name is Nong Hai My and I am 17 years old from Tuyen Quang province, Hanoi, Vietnam. I had chosen to study at Edgewater College because it is a very good High School with excellent facilities. When I first come to New Zealand my English was not very good, but thanks to excellent experienced teachers after a few months my English has improved a lot. In my class, there are many international students who come from different countries such as Brazil, Japan, China, Thailand, and others. I really enjoy studying at this school as I made a lot of friends from different countries and I had a great time studying with them. We also have some outdoor activities such as swimming, and diving at Goat Island and visiting some beautiful places around Auckland. I believe the multicultural social environment and the beautiful natural environment makes it a perfect place for me to study.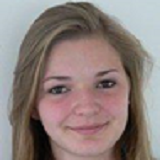 Anita Kuhnle,
Germany
Edgewater College is close to Auckland City and also not too big. You learn so much about the different cultures at Edgewater. Everyone was friendly and helped me if I needed help. The family I stayed with was so nice and friendly and it really felt like home there. I could feel that they cared about me and so I never felt alone or anything. They were amazing!! I joined the school basketball team and the rowing team and had a great time. I learned so much new stuff about other cultures and that is just really impressive. Just being in a foreign country makes you more mature and self-confident.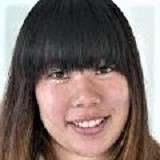 Yurina Harano,
Japan
My name is Yurina Harano, I'm from Japan but I have been staying in New Zealand for about three years. I really like Edgewater College because there are many school events such as the school ball and special culture days. These events were really exciting and the students also enjoy some clubs too. Some of those clubs include basketball, rowing, and volleyball. At Edgewater College, there are many students from different countries. I'm really interested in different cultures, so it is very exciting at school. I'm really enjoying my homestay too. I have one younger sister, three younger brothers, two cats, and two dogs. I often play games, watch movies and we go to the beach, cinema and shopping centre with my host family. I really like Auckland as it has many fashionable shops, delicious foods and a lot of fun things to do. The countryside is really green.